Egan Irish Dance School
Geauga County's only Irish Dance school – Est. 2019
8389 Mayfield Road, Chesterland, Ohio, 44026
Fostering competitive excellence in Irish Dance throughout Northeast Ohio.
With a dedicated staff of three certified teachers under The Irish Dancing Commission (CLRG) EID provides a positive, supportive and energetic environment for learning while maintaining structure, discipline and commitment for success as a competitive dancer.
We focus on providing world class training in Irish dance and technique by enhancing the strength, flexibility and coordination of every dancer. Our program gives children self-confidence, poise and a fit body and mind both on and off the dance floor.
EID is a family friendly school, with small class sizes, where your child will learn the skills of Irish dance while building character, having fun and making lifelong friendships.
 EID classes are taught to children, ages 3 and up.
info@eganirishdance.com
World Class Irish Dance Instruction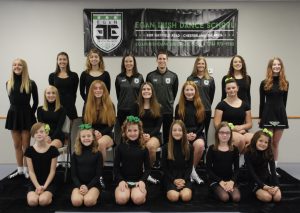 Egan Irish Dance Mission Statement:
Egan Irish Dance offers competitive Irish dance training in a fun and supportive atmosphere. With a dedicated staff our dancers build the confidence to reach their full potential, both physically and mentally, to succeed as an Irish dancer.